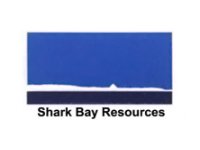 http://listings.ftb-companies-au.com/l/102220038/Shark-Bay-Resources-Pty-Ltd-in-Perth-WA
Shark Bay Resources Pty. Ltd. is a chemical preparation company in Perth. This private company was founded in 1997. Shark Bay Resources Pty. Ltd. has been around 7 years longer than the typical organisation in Australia, and about as long as the typical average chemical preparation company. The organisation has 3 branches/subsidiaries/headquarters.
Revenue
The organisation generates $41.3M in annual revenue (actual), which is 20 times higher than the $2.08M average for all chemical preparation companies in Australia. This puts Shark Bay Resources Pty. Ltd. in the top 10% of companies in the industry.
Employees
The organisation employs 86 people (estimated). In Western Australia, an average company has between 4 and 54 employees, meaning that slightly more people work at Shark Bay Resources Pty. Ltd. than at the average company.