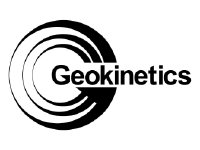 Geokinetics is one of the largest independent, international land and shallow water geophysical service companies offering a broad range of specialized geophysical solutions to the petroleum and mining industries, worldwide.
Services include, land, shallow water OBC (ocean bottom cable) and transition zone seismic data acquisition, advanced processing and interpretation services and an extensive multi-client data library.
Geokinetics' presence spans the globe with offices in 29 major countries, and employing over 60 nationalities. Our geographic reach encompasses a wide variety of challenging environments. From the arid deserts of the Middle East, and the jungles of South America, to the environmentally sensitive Alaskan Foothills, and the heli-portable mountain front of the Andes, Geokinetics has proven experience in all terrain.
Geokinetics is an industry leader with a capacity of over 30 acquisition crews, 200,000 channels, 5 data processing centers around the world and 10,443* square miles of multi-client data. Our clients include independent, international, and national oil companies.
Geokinetics is headquartered in Houston, Texas.